This year we are celebrating our 11th anniversary, and our customers can expect us to continue fulfilling our mission to ensure they have the best experience with us. Our updated milestone timeline below highlights our milestones.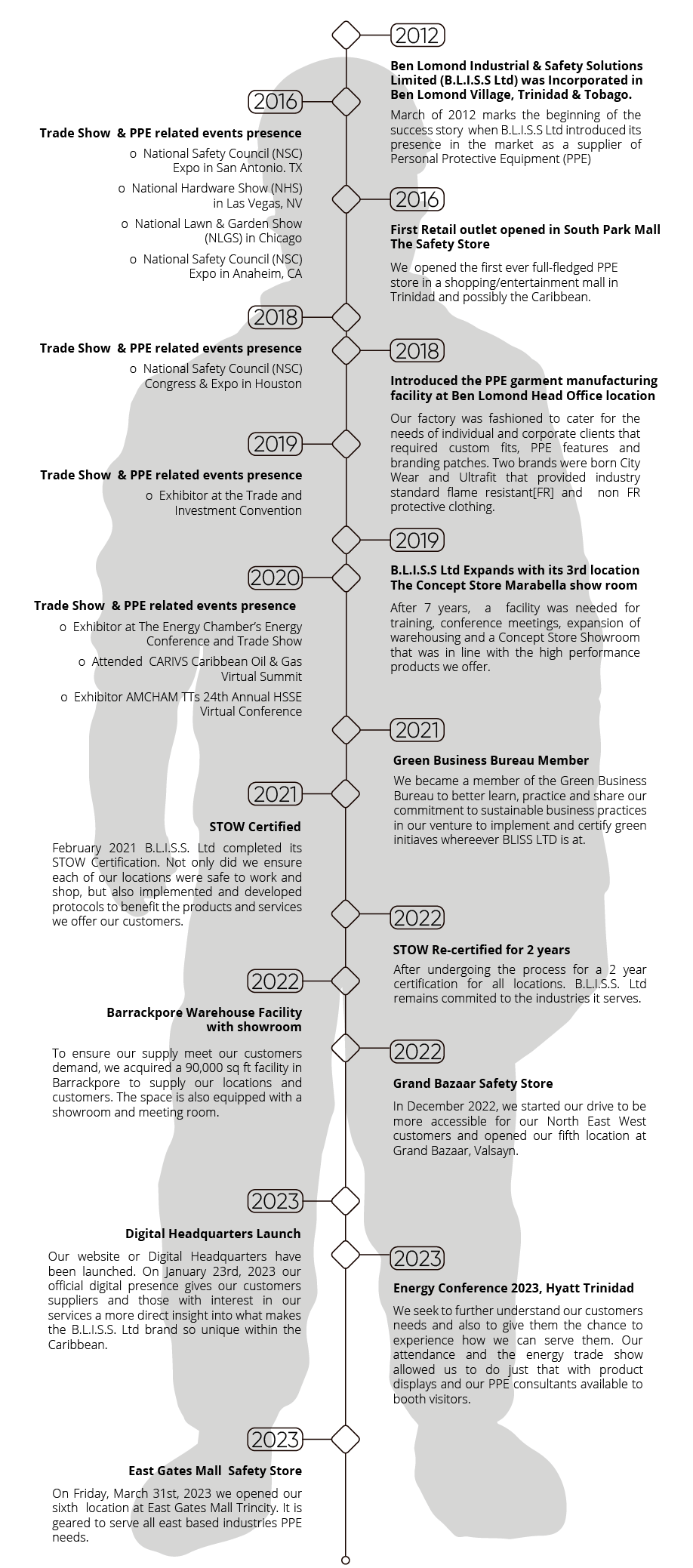 BLISS Ltd Milestones (click to link to our About Us page)
New Branch at East Gate Mall
In our effort to be more accessible to our east based customers PPE and safety needs, we have marked our 11th anniversary with the opening of our sixth location at East Gates Mall, Trincity, Trinidad W.I. Our ongoing intent is to ensure availability of premium personal and industry related protective equipment to all regions within Trinidad and beyond. Below are some media of our branch opening at East Gates Mall on Friday, March 31st, 2023.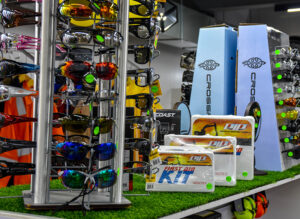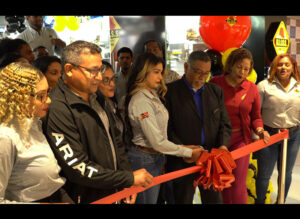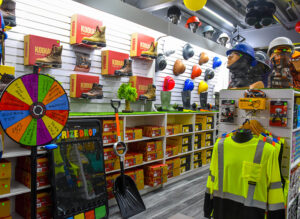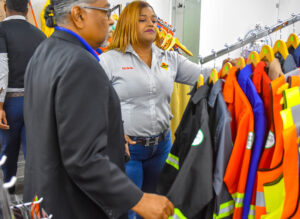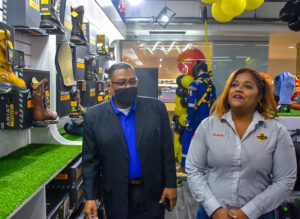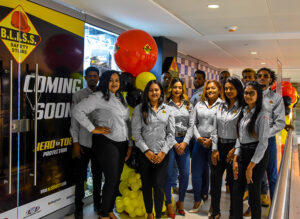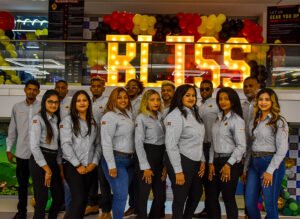 Branch Opening Images
Our Growth
BLISS (Ben Lomond Industrial & Safety Solutions) Safety Store within our 11 years have developed a structured understanding of the requirements, international standards and customer's needs where general safety in the workplace, home and recreational situations require PPE or safety equipment. We have carefully selected the brands we offer, educated our enthusiastic staff per the equipment we offer and the environments we serve, developed strategic memberships and affiliations to enhance business operations, consistently developed our approach to innovation, taken a direct interest in our corporate responsibility and investing into our customer policies.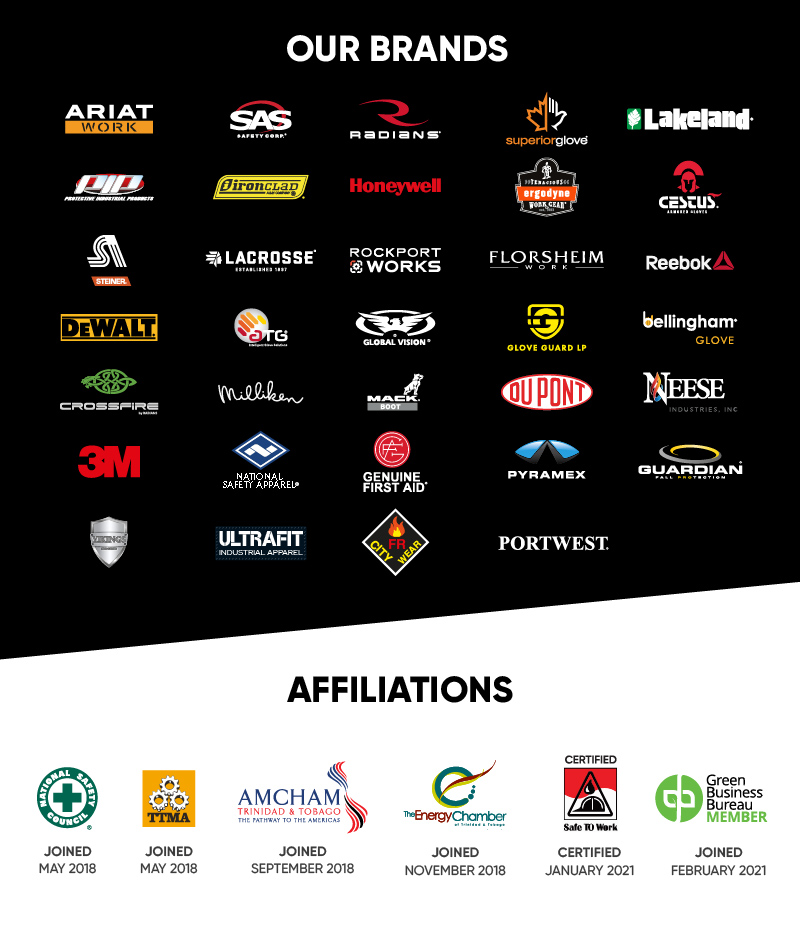 Brands and Affiliates
11 years and beyond
Based on our desire to ensure our customers are always safe in situations where PPE is required, and provide for and understand the industries we serve we will continue to
innovate PPE accessibility within traditional and digital outlets,
expand educational resources for customers and staff
research and keep up to date on international safety and PPE standards and regulations – ANSI , ASTM , EN, ISO, OSHA and STOW (Safe TO Work) [certified]
bridge the gap between proper safety and aesthetics for PPE Gear
expand our services and products to industries and activities where personal safety can save a life or prevent injury
serve society and communities as part of our corporate responsibilities
pay attention and adhere to methods that better serve the environment and reduce our carbon footprint where currently feasible.
We are a progressive company that seek to have a harmonious ecosystem where our customers, staff and partners have a healthy cohesion that benefits all at each stage. Our company looks forward to serving all sectors in the best ways possible in the years to come. Thank you for trusting us and remembering – Safety isn't expensive, it's priceless!